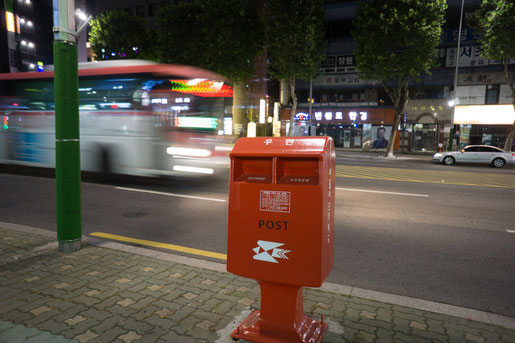 During night I tried to get the blur of the passing buses and then still see the other side of the street. 
I tried it with shooting several pictures in a row.
When I was at home I realized that I can combine it to a movie. It is not long. You do not need to be worried.
Please have a look