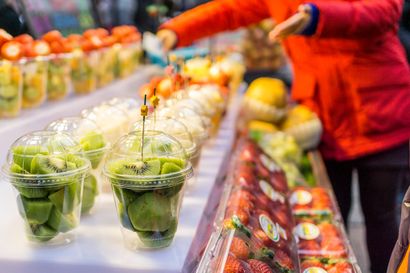 I got a from my wife a great gift. She got me for my Sony Alpha 6000 the 24 mm f1.8 Zeiss Lens SEL24F18Z. On a full frame camera it is a 35 mm lense 
Today I did some test shots around Myeongdong. Please have a look. I really like the look of the photos and the handling of the lense. 
Next weekend I am joining here a photo workshop for street photography. This will be the only lense I take.