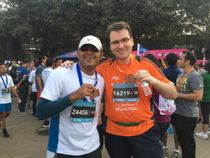 After flying from Seoul via Hong Kong to Mumbai and taking a taxi to Pune I joint early in the morning a 10 km running race in Pune with Shreekant. I was really slow but it was a fun event. Here is the link to the marathon: 
Attached a few photos:
Bavaria Motors is sponsor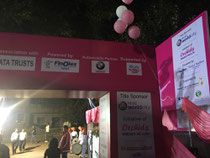 The funny thing was that Bavaria Motors was the sponsors.