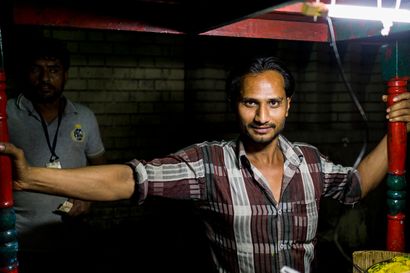 After visiting the temple we walked around the streets around the JW Marriot hotel in Pune. It was very lively and many things ongoing. The people were very friendly and it was not a problem to take photos of them.
The small shops and restaurants were really an eye catcher for me.
I hope you like the photos.