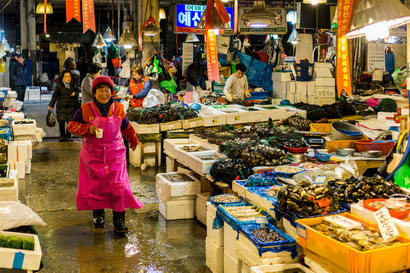 Today the weather was not good but I felt going for a walk. I decided to go to Norangjn Fish Market. I was not hungry. I just wanted to take some photos. 
The place is really cool. You choose your fish out of the basin at the main market and then they prepare it that you can have it at one of the restaurants close by with some side dishes and some drinks. 
When we have guests that is the place to go. 
The place is close to Yeouido and easy to reach by several subway lines.