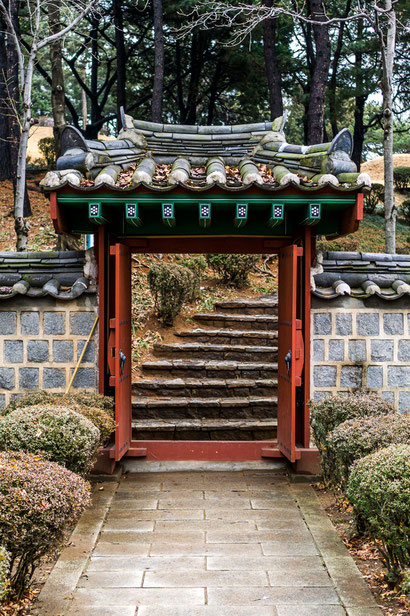 On the way to Norangjin fish market I found Sayukshin Tomb area. For details, please refer to the photo with the description of the site. It is nicely located with a good view on the river. You can see the panorama that I took. Unfortunately the weather was not too good and it was a cloudy day.
The outer walls of the site do have a funny pattern. If you have a chance please take a look and find out why I have not shown the photo here. 
Please enjoy the photos.
The place is easy reachable with subway line 1 and 9.