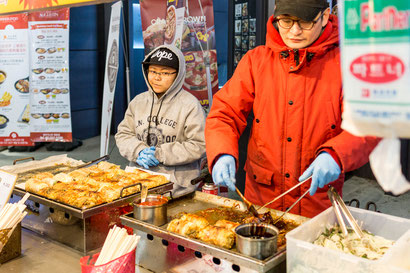 10 years ago Carsten was my boss in Munich and now he is having a workshop in Korea and we used the chance to enjoy are shared hobby. After work we had a photo walk through Myeongdong and the inner city. 
The weather was a bit cold especially for Carsten. He is currently located in Malaisia. The first stop we did was going to Uniqlo and get him a jacket. 
In front of Gyungbuk Palace we tried some panning shots. I need more training for it. 
Please enjoy the photos.