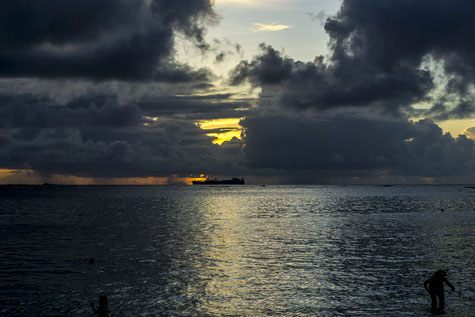 We are just back from our holidays in Saipan. We had a great time. We enjoyed the beach, snorkeling and the pool. The temperatures were not as hot as Seoul (28 degree instead of 34) therefore it was really good.
Attached you find a few photos. Please enjoy!
We stayed in Hyatt Hotel and directly from the beach you could take a speed boat for 30$ to go to Managaha Island. It was really good. You had perfect snorkeling and with walking a bit you were "escaping" most of the other tourists. 
I did not take my GoPro therefore no photos from snorkeling, sorry.