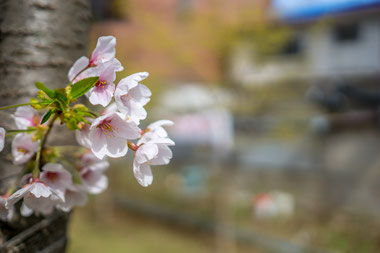 Close to our home an old railroad changed to a subway and instead of just building some new stuff they decided to change the old track into a park.
The park has still some links to the old track. For instance, you see some tracks or some train equipment around. Beside the benches look like platforms. It is a really nice park and even more currently we can enjoy the cherry blossoms.
The park is link to a stream. The stream is nice even though there is a motor way running high over the stream. At the stream, you even have a water fall later on.
Hope you like the photos.
This is not the full map. I forgot to switch on the track and then at the end the battery was flat but it gives you a idea of the tour.