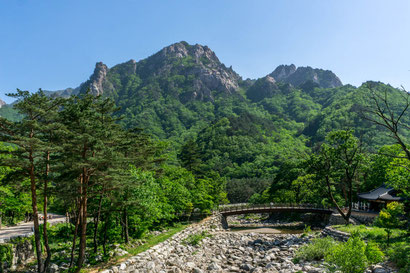 The trip to mount Sorak was not planned but the day when we wanted to go back from our trip in Sokcho to Seoul the roads were so jammed that we decided to stay a day longer in Sorak.
Sorak is a famous hiking area in Korea. It is a must when you are in Korea. 
We will go there for sure again! The one day was far too short. 
Please enjoy the photos and the short movie.