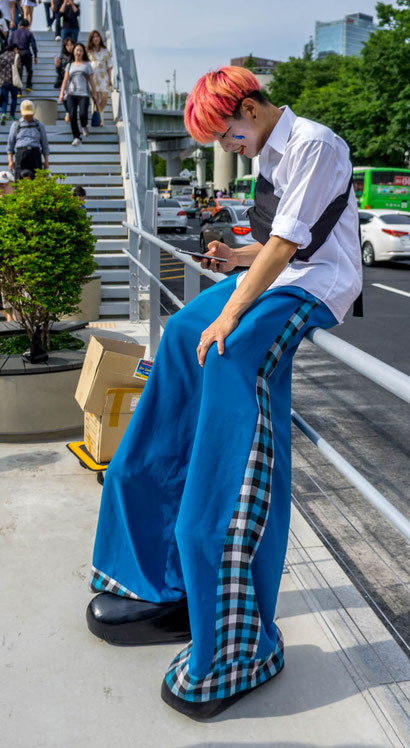 A high pass within Seoul city turned into a pedestrian way and on the 20th May it opens for public. I went there and made a few photos. 
Some information and background can be found here http://english.visitseoul.net/tours/All-about-Seoullo-7017_/21502 and here https://koreaexpose.com/seoullo-urban-asset-vanity-project/
The photo of the clown during the break I like most. Below you find also a black and white version. 
It was so hot and he suffered so much in his costume.
There was a art installation of floating shoes. It was quite interesting. You are finding the photos below. The statue within the floating shoes is a Korean freedom fighter about to throw a hand grenade.
The high pass closed two years ago for renovation. Before we were using it daily to get to work and back.
Please enjoy the photos.