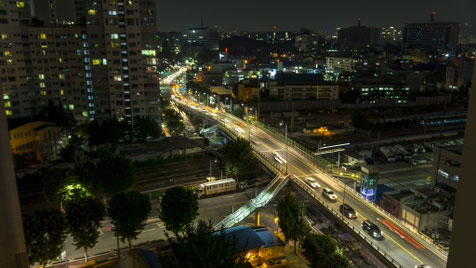 Gunther Wegner (www.gwegner.de) visited happyshooting (www.happyshooting.de) and was talking about timelapse photography. I just thought that I can give it a try and took pictures out of the window on the rail tracks and bridge. Once during the day and then at night. The day part was 150 shots over 5 min (interval 2 seconds and exposure 1 second). The night part was 300 shots over 10 min (same interval and exposure) Please have a look. 
It was pretty simple. I used the timelapse app within my Sony camera. For postprocessing I used Gunther's LRTIMELAPSE and lightroom. For the video editing I used MAGIX MOVIE EDIT. 
Everything was quite simple and straight forward. 
The next timelapse I would like to do is from a busy shopping street in Seoul.